Council Bluffs Cosmopolitan Club 
The Club That Fights Diabetes
Non-profit 501 (C) (3) Organization

DONATE – YOU CAN HELP BY DONATING – CLICK TO DONATE
100% of Donations go to assist the purchase of Diabetic Alert Service Dogs
Your Donation is Tax Deductible.  We are a 501 (c) (3) organization

Make Friends.  Have Fun.  Help Others.
Millions of people go through life without ever being asked to join a dynamic service club in which they make quality new friends, serve their communities, all while having FUN!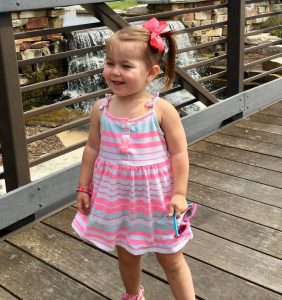 Lilikoi ( Lily ) Binns Age 2
Des Moines, Iowa
Diagnosed Type 1  2017
The Journey is Underway
A D.A.D. by yearend 2018 ?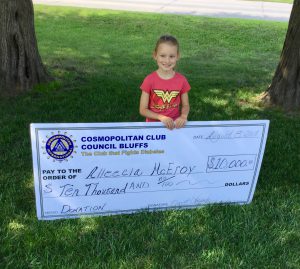 Alleecia McElroy Age 7
Fremont, Nebraska
Diagnosed Type 1 in  2018
Dog in training
Expected by year end 2018


Robert Hughes Age 50
Winterset, Iowa
Diagnosed Type 1 in 2007
Received "Cocoa" May 2018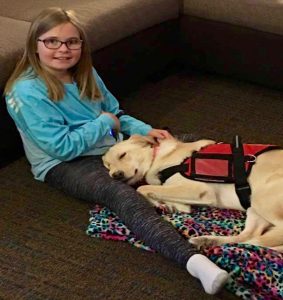 Kaleigh Kuusela Age 9
Grand Island, Nebraska
Diagnosed Type 1 Jan 2017
Received "Izzy" Oct 2017
Kaleigh's News Update
Kaleigh was just selected to be the "poster child"
for the GI local JDRF  fundraiser sponsored by HyVee.
Received "Izzy" Oct 2017